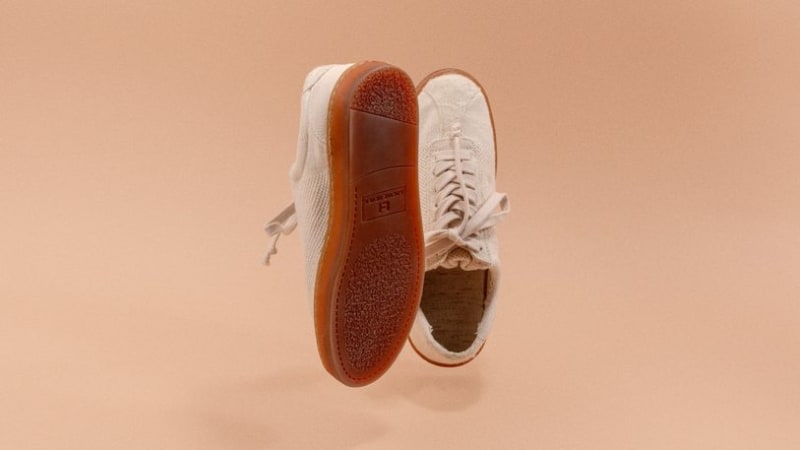 Every single piece of these sneakers is made from plants
Instead of tossing these in the trash when you wear them through, drop them in your compost bin, where they'll naturally decompose (yes, the soles too).
world changing ideas
Eillie Anzilotti
Look down at your feet. Your shoes might seem an innocuous, but they contain lots of forms of plastic, and often leather, giving them their own sizeable carbon footprint. As all companies try to limit their plastic use, shoe manufacturers are trying to design new shoes with lower embedded emissions. Canadian shoe company Native Shoes is doing it by making a shoe that's entirely biodegradable, because every component is made from plant material.
Their new, appropriately named Plant Shoe is made entirely from durable and natural fibers, including pineapple husk for the toe and tread made from the fibrous vegetable jute, soaked in olive oil. "That was the puzzle–how could we get an entire shoe to be biodegradable?" says Mike Belgue, Native's creative director.