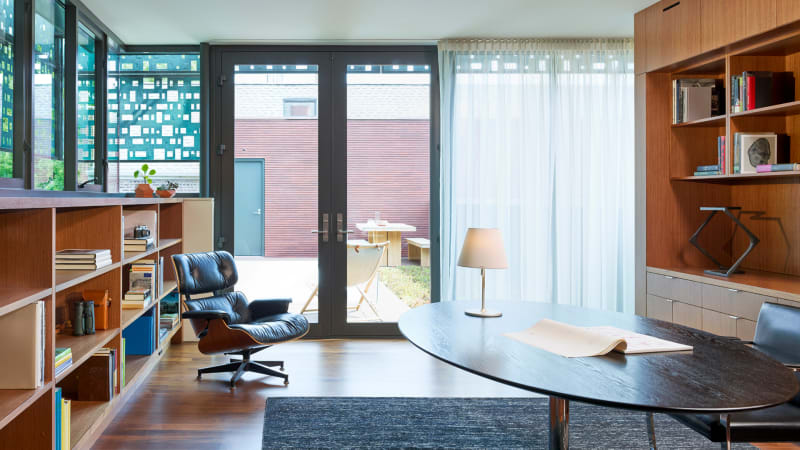 How to get the ultimate home office, according to 4 CEOs who work remotely
The CEOs of Basecamp, Flexjobs, InVision, and Dribbble share the ultimate work-life hacks. Tip No. 1: Make sure there's a door—that locks.
Katharine Schwab
If you commute to an office every day, working from home is the ultimate perk. But some companies have transitioned completely away from headquarters and have workforces that are entirely remote. Some workplace experts are even calling remote work the "new normal."
At a completely remote company, everyone in the organization—even the CEO—has to carve out a space in their home in which to work (or find a lenient coffee shop). Fast Company spoke to four CEOs who head up these remote companies—Jason Fried of Basecamp, Clark Valberg of InVision, Sara Sutton of FlexJobs, and Zack Onisko of Dribbble—about how they designed their personal headquarters for one. Spoiler alert: There are no pajamas involved.