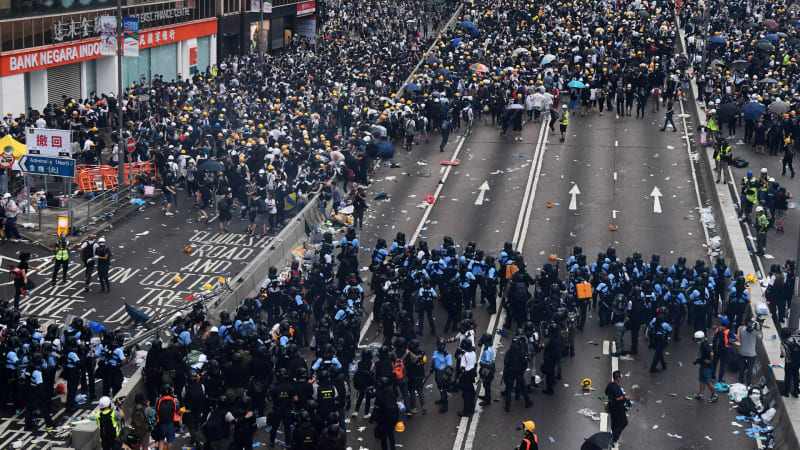 Hong Kong protests: Videos show dramatic wave of resistance against extradition bill
Christopher Zara
A massive protest in downtown Hong Kong turned violent on Wednesday when riot police fired tear gas and high-powered water hoses in an attempt to break up the crowds. Tens of thousands of demonstrators took to the streets this week to protest a bill that would allow people in Hong Kong to be sent back to mainland China for extraditions, a move that has stoked growing anger of China's control of the semiautonomous territory and the erosion of civil liberties there, as CBS reported.
Social media sites like Twitter and Instagram were flooded this morning with intense photos and videos of the protests, some showing waves of people that seemed to stretch across downtown Hong Kong and others capturing what looked like brutal instances of police violence.
As the New York Times reported, many Hong Kong businesses closed today in solidarity with the protesters and were posting images on Instagram using the hashtag #nochinaextradition, which is now filled with a mix of tributes and dramatic images of the demonstrations.
In the U.S., some politicians have expressed support for the protesters, including House Speaker Nancy Pelosi, who called the extradition bill "horrific" on Twitter and said America stands with the people of Hong Kong.