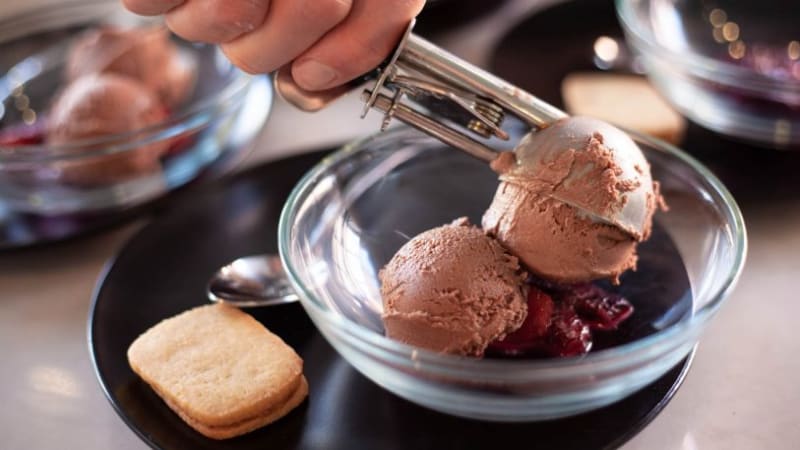 I couldn't tell this delicious lab-grown ice cream didn't come from a cow
Perfect Day uses yeast to make the protein that traditional ice cream gets from milk.
world changing ideas
Adele Peters
I'm holding a tiny cup of what looks exactly like—and tastes exactly like—vanilla ice cream with salted fudge. But the protein inside it came from a bioreactor, not a cow.
Perfect Day, a Bay Area-based startup, has spent the last five years developing technology to make protein that is genetically identical to dairy protein through fermentation. The founders, bioengineers who happen to be vegan, both saw the need for animal-free dairy products that tasted better than alternatives on the market with plastic-like textures or cardboard-like flavors.